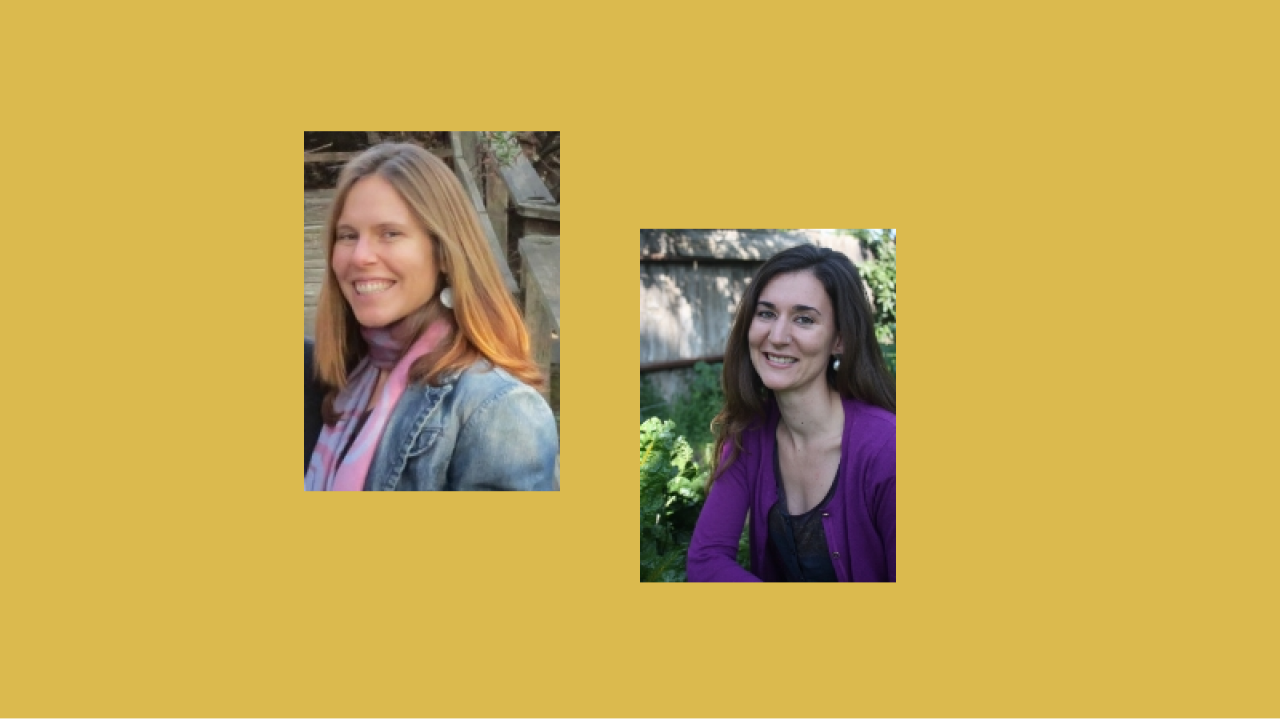 The UC Global Health Institute (UCGHI) has announced the 2014-2015 cohort of UCGHI GloCal Health Fellows. Two PICN students, Kendra Byrd and Juliana Haber, were among the recipients.
About the UCGHI GloCal Health Fellowships
Funded by the Fogarty International Center (FIC) at the National Institutes of Health (NIH), the fellowship program, which is in its third year, provides global health research training opportunities for U.S. postdoctoral fellows, professional students, doctoral students, and junior faculty, as well as international postdoctoral fellows. Fellows come from any of the 10 UC campuses or 27 partnering international institutions. This year's fellows will be carrying out their fellowship research projects in diverse settings in lower-to-middle-income countries around the world, including Uganda, Kenya, Tanzania, China, Guatemala, and Mexico.
Kendra Byrd
Project Title: Understanding associations between infection, inflammation, and iron status in infants in rural, western Kenya
Mentors: Dr. Christine Stewart (UC Davis), Dr. Samuel Njenga (KEMRI)
Country: Kenya
Bio: Kendra Byrd, MSc, grew up in agriculturally-rich northern California, surrounded by family members who made their living growing fruit and nuts. This agricultural upbringing led to a desire to study the science of nutrition, and Ms. Byrd is currently a doctoral student at the University of California, Davis in the Program for International and Community Nutrition. Her primary research interests are maternal and child health in low-income countries, in particular through the optimization of iron levels. Prior to coming to UC Davis, Kendra was working with the UC Cooperative Extension providing nutrition education to low-income communities. She also served in Peace Corps Uganda from 2007-2009. In the future, Kendra hopes to continue her nascent career in global health research, improving health outcomes through improved maternal and child nutrition.
Project Overview: Adequate iron levels in infants and children are important for proper growth and development, but too much iron in the body has the potential to feed pathogens. Therefore, the policies regarding iron supplementation in developing countries remain in flux.  The proposed project will investigate both how inflammatory markers and specific genes influence iron levels in infants living in western Kenya. The information garnered from this project will shine light onto the issue of why iron supplementation sometimes alleviates anemia, and why other times it makes children sick. In the future, policy makers and nutrition scientists will be able to insure infants and children have proper iron levels through a combination of nutrition programs, illness prevention, and the recognition that some high or low iron levels are normal dependent on genotype.

Juliana Haber
Project Title: Associations between maternal diet, maternal nutrient status, and effects of lipid-based nutrient supplements on breast milk nutrient composition and infant status of selected vitamins in Guatemala
Mentors: Dr. Lindsay Allen (UCD, USDA, WHNRC), Dr. Noel Solomons (CeSSIAM), Dr. Monica Orozco (UVG, CeSSIAM)
Country: Guatemala
Bio: Juliana Haber, BS, is a predoctoral fellow from the Program for International and Community Nutrition at UC Davis. As member of Lindsay Allen's lab at the Western Human Nutrition Research Center, USDA, her graduate research focuses biochemical micronutrient analyses in human milk and the relationship between maternal dietary intake during pregnancy and lactation and breast milk nutrient composition. Ms. Haber's research experiences include laboratory biochemical analysis at the Western Human Nutrition Research Center, dietary intake assessment at the International Center for Diarrheal Disease Research, Bangladesh (icddr,b), and the Stanford Prevention Research Center, and involvement in a qualitative assessment of the neighborhood food environment of low income urban areas in Northern California at UC Berkeley. She intends to pursue research that focuses on the impact of diet on health in relation to food systems and equality of access.
Project Overview: The relationship between maternal dietary intake and breast milk nutrient composition remains poorly characterized. The primary goals of Ms. Haber's research are to assess if breast milk quality is a comprehensive, relatively non-invasive indicator of population nutritional status and reflects fluctuations in nutrient status caused by diet and seasonality. To this end, Ms. Haber will examine the impact of both acute dietary intake and longer term seasonal variations in diet on breast milk nutrient composition in Guatemalan women. Secondary goals include evaluating the relative impact of maternal nutritional status versus recent dietary intake on breast milk micronutrient composition, and evaluating the impact of a maternal lipid based nutrient supplement on infant nutrient intakes. The study will be conducted in Guatemala in collaboration with the Centro de Estudios en Sensoriopatías, Senectud e Impedimentos y Alteraciones Metabólicas (CeSSIAM) and Universidad del Valle de Guatemala (UVG).
Category