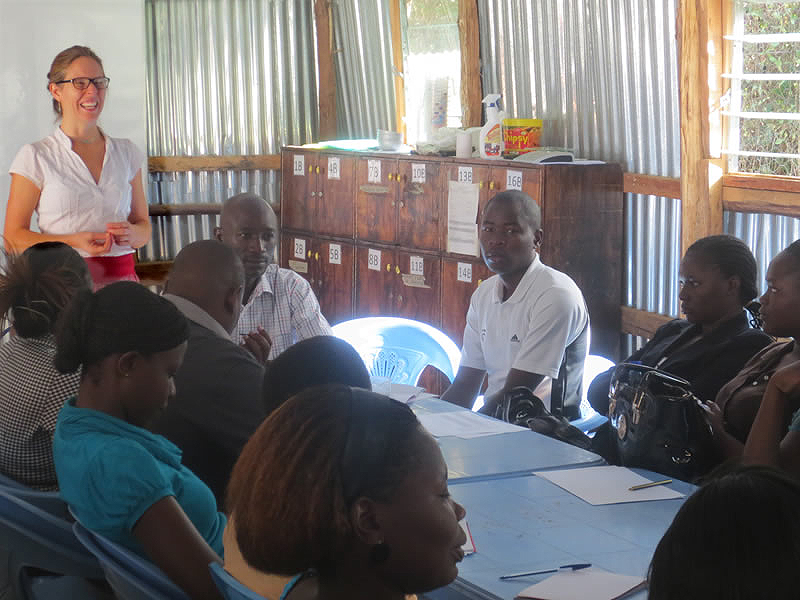 The curriculum for the Designated Emphasis in Global Nutrition covers three primary domains: international nutrition, epidemiology and biostatistics, and social and behavioral sciences.  For many graduate programs, the Designated Emphasis courses may be used to satisfy either elective or minor area requirements.  There is also some overlap in core courses between the Designated Emphasis and some graduate programs.
Required for all Graduate Programs:
Global Nutrition Seminar (4 units)
•    Nutrition 291 (Institute for Global Nutrition Seminar) (4 quarters,
     1 unit each)

International Nutrition Courses  (9 units)
•    Nutrition 219A and B (International Nutrition)  (3 units each)
•    Nutrition 258 (Field Research Methods in International Nutrition) (3 units)
Recommended prerequisites for these courses are Nutrition 111AY and 111B, or the equivalent. Students without equivalent coursework in nutrition science may consult with the DE Director about additional recommended courses in basic nutrition. 
Epidemiology  (4 units)
•    EPI 205A (Introductory Epidemiology) (4 units)
OR
•    NUT 113 (Principles of Epidemiology in Nutrition ) (4 units)

BioStatistics  (8 units)
•    SPH 244 / CLH 244 (Introduction to Medical Statistics) (4 units)
•    SPH 245 / CLH 245 (Biostatistics for Biomedical Science) (4 units)

Recommended: SPH 246 (Biostatistics for Clinical Research) (4 units) [This course is not mandatory, but may be valuable for students seeking additional training in statistics.]
Social and Behavioral Science Elective:  (3-4 units)
Students must take at least one course in the Social and Behavioral Sciences. A selection of potential options are listed below. Other courses may be acceptable with permission of the Director.
•    AMS 255 (Food in American Culture) (4)
•    SPH 222 (Social and Behavioral Aspects of Public Health) (3)
•    NUT 298 (The Economics of Human Health and Nutrition) (3)
•    NRS 205C (Qualitative Research in Nursing Science and Health Care) (4)
•    CMN 232 (Health Communication) (4)
•    CMN 234 (Intercultural Communication) (4)
Exceptions and substitutions
Students may request exceptions or substitutions to the above requirements.  Formal requests must be submitted to the Director of the Designated Emphasis for consideration by the IGN Executive Committee. In general, the Executive Committee will approve requests either if 1) the substitution represents a similar or higher level course in the same domain (e.g. a more advanced statistical or epidemiological methods series) or 2) the student presents evidence in the form of a course syllabus and transcript of satisfactory completion of a similar course taken at another institution.