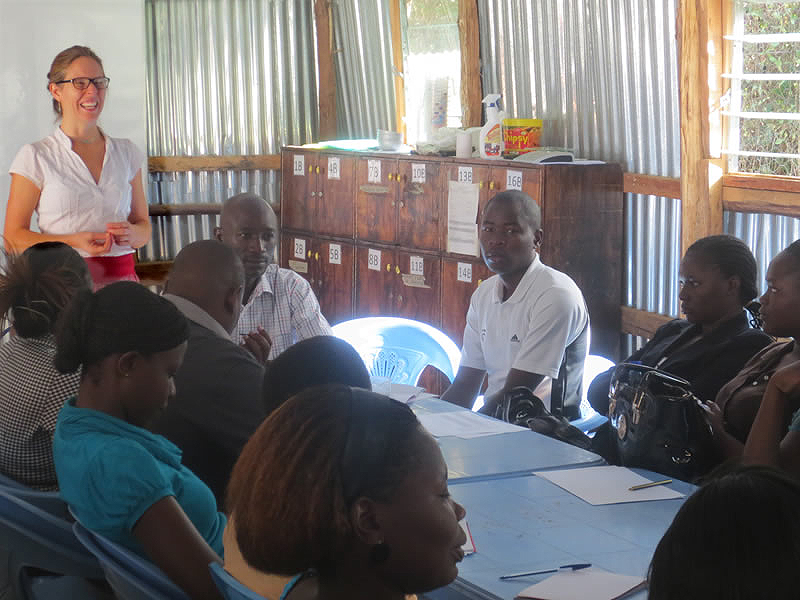 The curriculum for the Designated Emphasis in International and Community Nutrition covers three primary domains: international nutrition, epidemiology and biostatistics, and social and behavioral sciences.  For many graduate programs, the Designated Emphasis courses may be used to satisfy either elective or minor area requirements.  There is also some overlap in core courses between the Designated Emphasis and some graduate programs.
International and community nutrition (Required for all Graduate Programs)
Nutrition 112 (Nutritional Assessment, 3 units)
Nutrition 219A and B (International Nutrition, 3 units each)
Nutrition 258 (Field Research Methods in International Nutrition, 3 units)
Nutrition 291 (Institute for Global Nutrition weekly seminar, 4 quarters of enrollment, 1 unit each)
Epidemiology and Biostatistics (Required for students from GGNB, GGHD, and DAn)**
EPI 205A (Introductory Epidemiology, 4 units)
EPI 206 (Epidemiologic study design, 4 units)
Biostatistics (8 units): A variety of courses are available to students to fulfill this requirement. We recommend:

MPM 402 AND MPM 403 (note: MPM 404 is also highly recommended)
STA 100 or STA 102 AND STA 106 AND STA 108
** For students from DARE and GGE, similar quantitative methods courses are required for their core PhD requirements and therefore no additional coursework in epidemiology or biostatistics is required.
Elective courses in social and behavioral sciences (Required for all Graduate Programs)
Students must take any one of any of the following courses:
NUT 120AN (Nutritional Anthropology) (4)  
NUT 120BN (Nutritional Geography) (4)
AAS 100 (Survey of Ethnicity in the United States) (4)
AAS 298B (Critical Topics in Africa) (4)
ANT 101 (Ecology, Nature and Society) (4)
ANT 126A (Anthropology of Development) (4)
ANT 126B (Women and Development) (4)
ANT 144 (Contemporary Societies & Cultures of Latin America) (4)
AMS 255 (Food in American Culture) (4)
SPH 222 (Social and Behavioral Aspects of Public Health)(3)
NUT 298 (Community Based Participatory Research Methods) (4)
NUT 298 (The Economics of Human Health and Nutrition) (3)
Exceptions and substitutions
Students may request exceptions or substitutions to the above requirements.  Formal requests must be submitted to the Director of the Designated Emphasis for consideration by the IGN Executive Committee. In general, the Executive Committee will approve requests either if 1) the substitution represents a similar or higher level course in the same domain (e.g. a more advanced statistical or epidemiological methods series) or 2) the student presents evidence in the form of a course syllabus and transcript of satisfactory completion of a similar course taken at another institution.